Activate your License#
Upon starting Invoker for the first time on a new computer, you need to activate your Invoker license key. You can find the information in your purchase confirmation email – or look it up again using your Beyond Code login. If you can't find your key in your account, please email us at support@beyondco.de and we link your key with your account. Most of the time, the email address of your Beyond Code account is different from your purchasing email.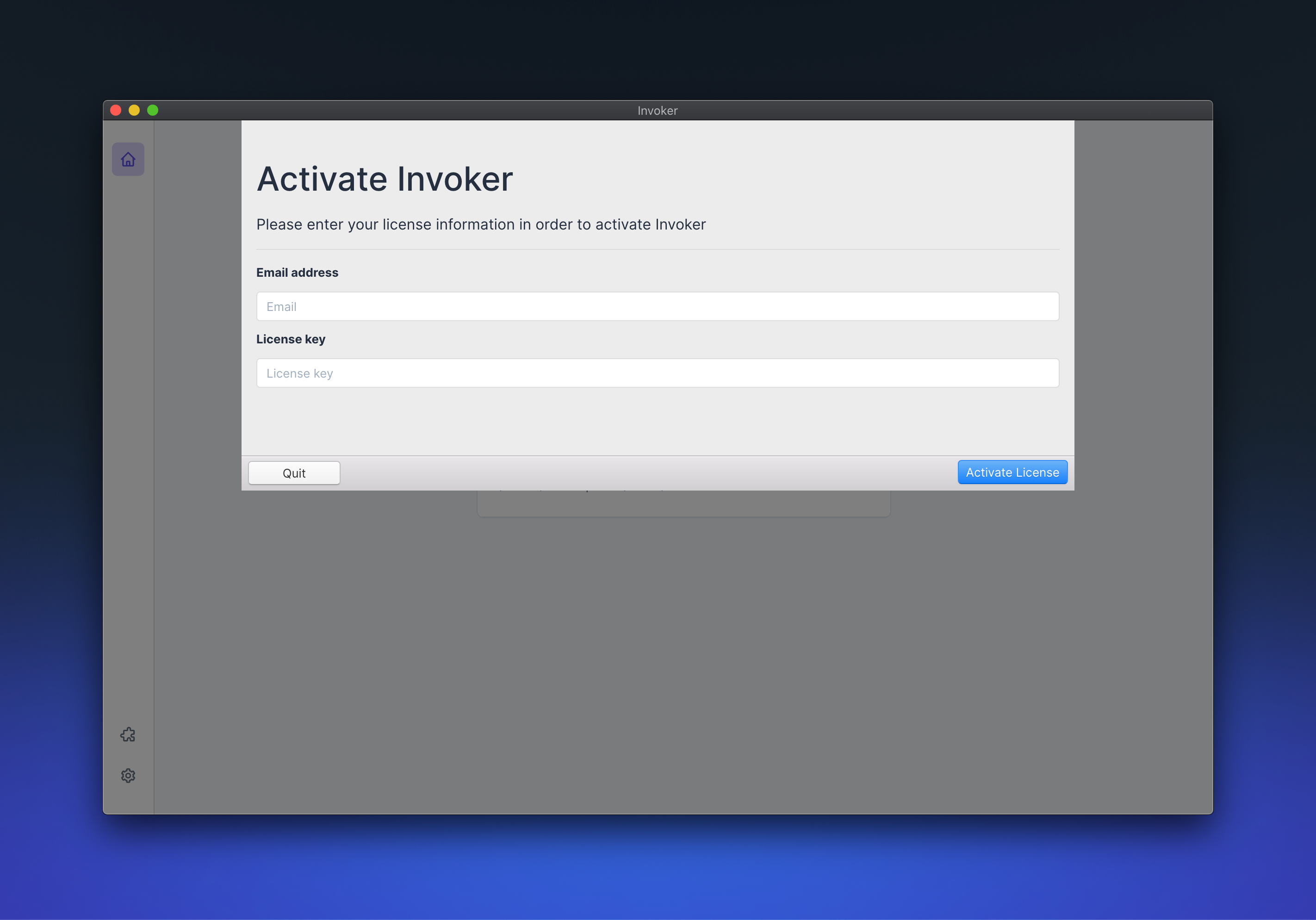 Manage License Activations#
You can manage your license and all of its activations in your Beyond Code login section. There you can switch your license to a different plan, see all activated computers and remove computers that are no longer in use to free up a license key activation.
Deactivate a Device#
If you still have access to the device that you want to deactivate from using Invoker, you can start Invoker and choose "Manage License..." from the app menu. There you can choose to deactivate the currently active license.